Jagdmesser im Bowie-Stil / Bowie-style hunting knife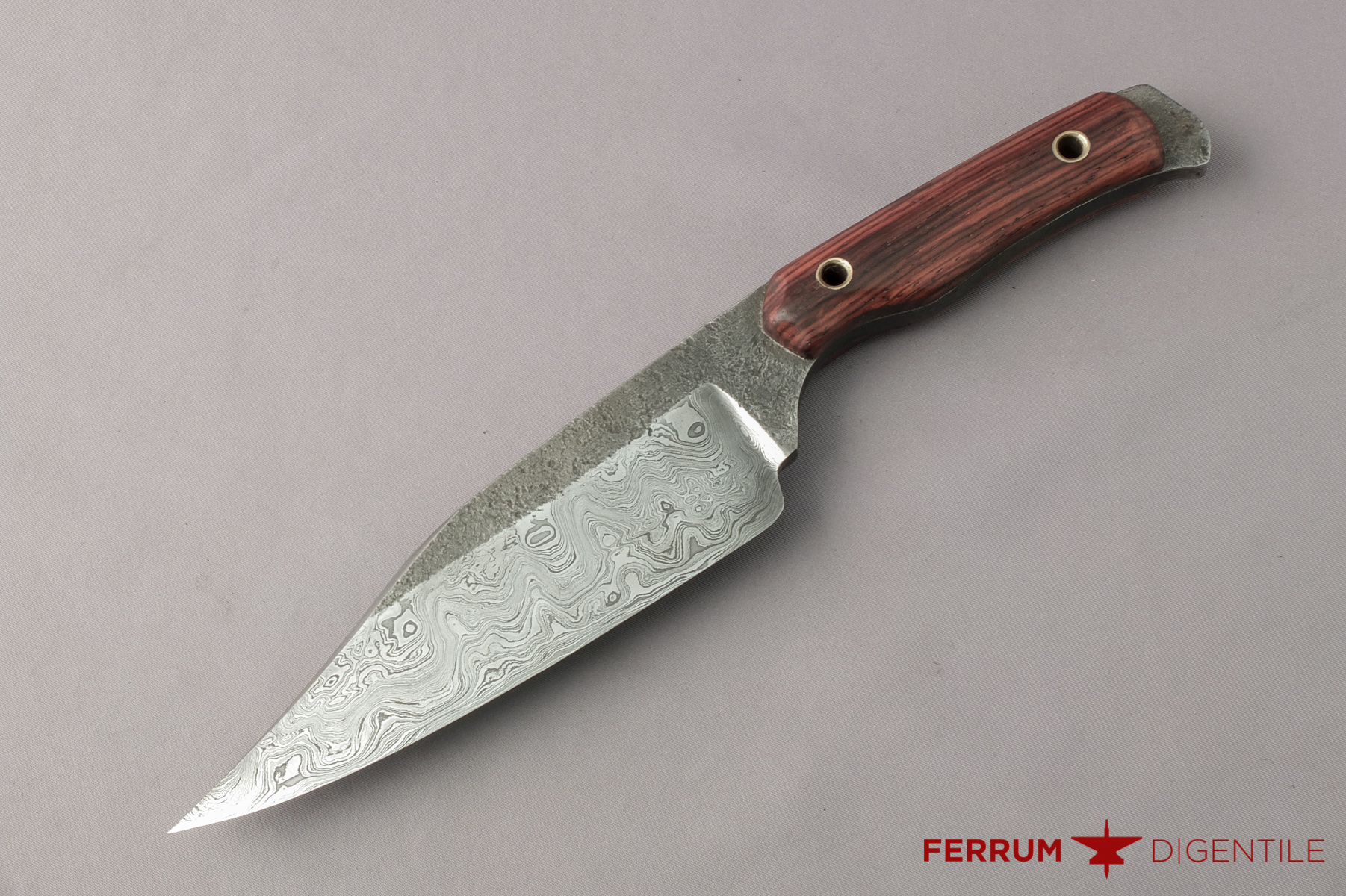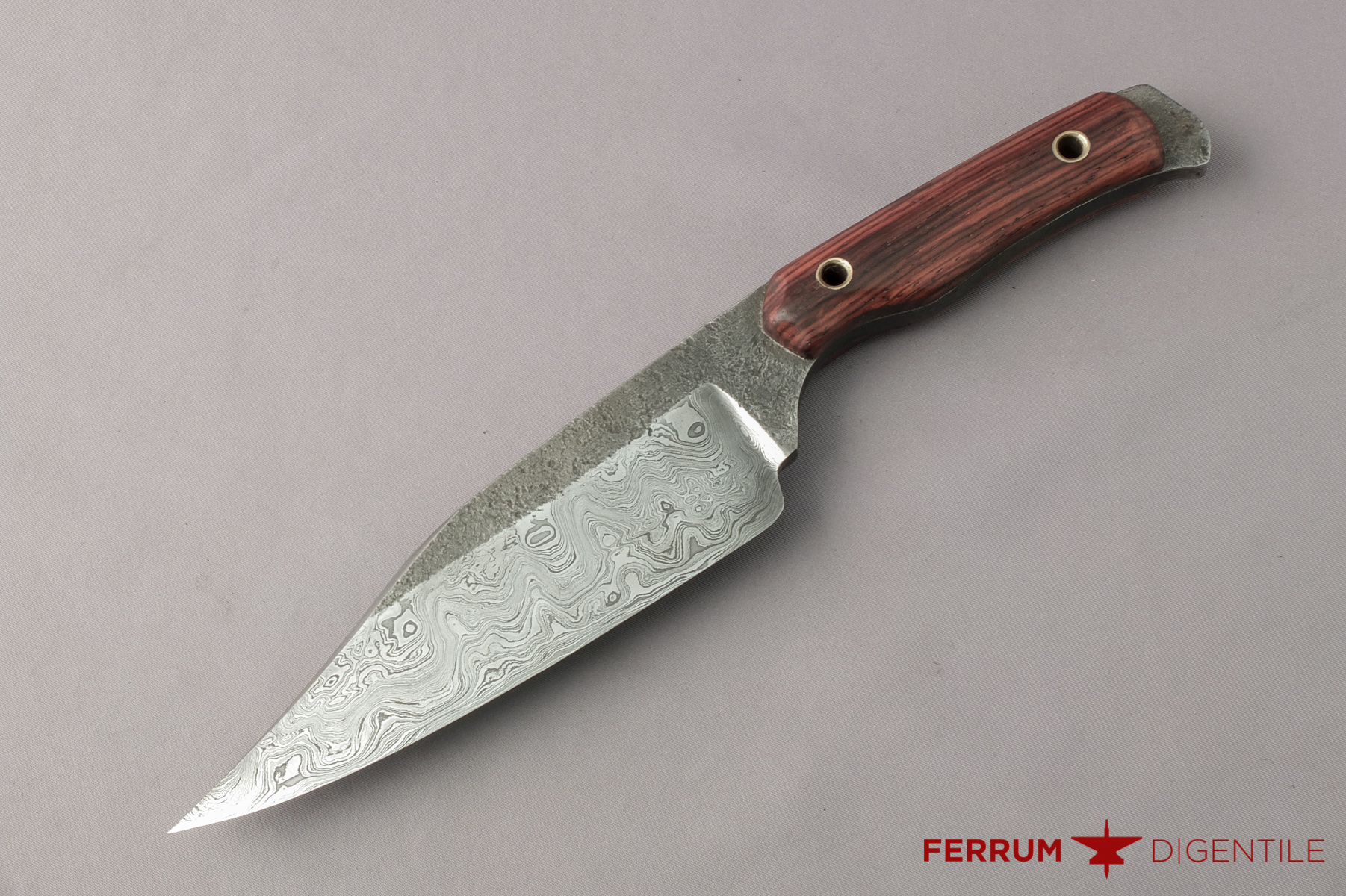 Jagdmesser im Bowie-Stil / Bowie-style hunting knife
Dieses Jagdmesser im Bowie-Stil wurde aud über 300 Lagen Damaszenerstahl (02/L6) geschmiedet und auf 58HRC gehärtet.
Der mit Hohlnieten aus Messing befestigte Palisander Griff sowie der Kontrast zwischen der Feinpolierten Schneidefläche und dem im Schmiede-Finish belassenen Rest der Klinge ergeben eine einzigartige Optik.
Die Spitze & Schneide sind äusserst fein ausgeschliffen - ein Messer für Profis und Liebhaber feiner Schneiden.
Das Messer kommt mit einer handgefertigten Lederscheide.
Einzelstück.
--
This bowie-style hunting knife was forged from over 300 layers of patternwelded steel (02 / L6) and is hardened to a hardness of 58HRC.
The palisander wood handle is affixed to the blade with hollow brass rivets and the blades dual type finish - from a highly polished cutting area to the rough forging texture give this blade a rather unique style.
The blade is very finely ground and is something for both advanced users and friends of very sharp blades.
Comes with a hand made matching leather sheath.
One of a kind item.